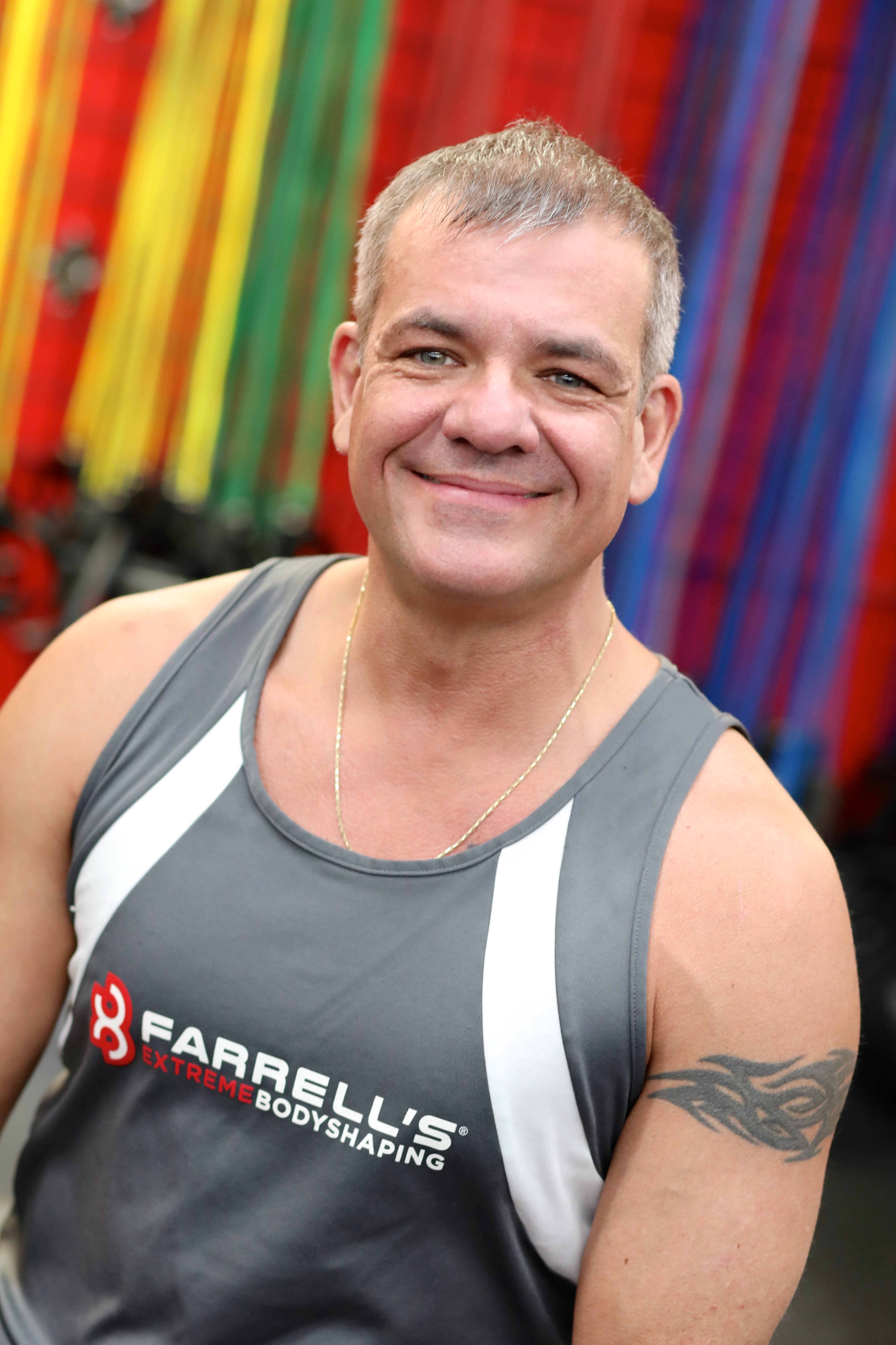 Eric Betts
I am a proud father of two, Bonnie and Jorden, and a loving and devoted husband to my sweet wife, Elizabeth. I have always had an exercise regiment, when you have a job where you sit at a desk for 8 hours a day you need to make exercise a priority. You also need to take lessons in dodging free baked goods, they always have a tray of donuts and cakes at the office it seems. I would go to the gym and try to get a good sweat going 4-5 times a week, that slowly stagnated and turned into 2-3 times a week, as I was less able to motivate myself at the gym I found dodging the donuts became more and more difficult.
Then in January 2017, at age 45 thank you very much, I found Farrell's! I was immediately hooked! The high energy environment was just what I needed to get back on track! I joined a 10-week challenge and came in the top 5 and lost nearly 30 pounds! I had a new lease on life and decided I wanted to help others discover the strength and vitality that I had, so I started coaching. In September I became a Strength Training Instructor. People tell me I lend a unique blend of fun and work to the programs I teach.
When I am not sculpting bodies at Farrell's you might find me camping or four-wheeling with my friends and family.