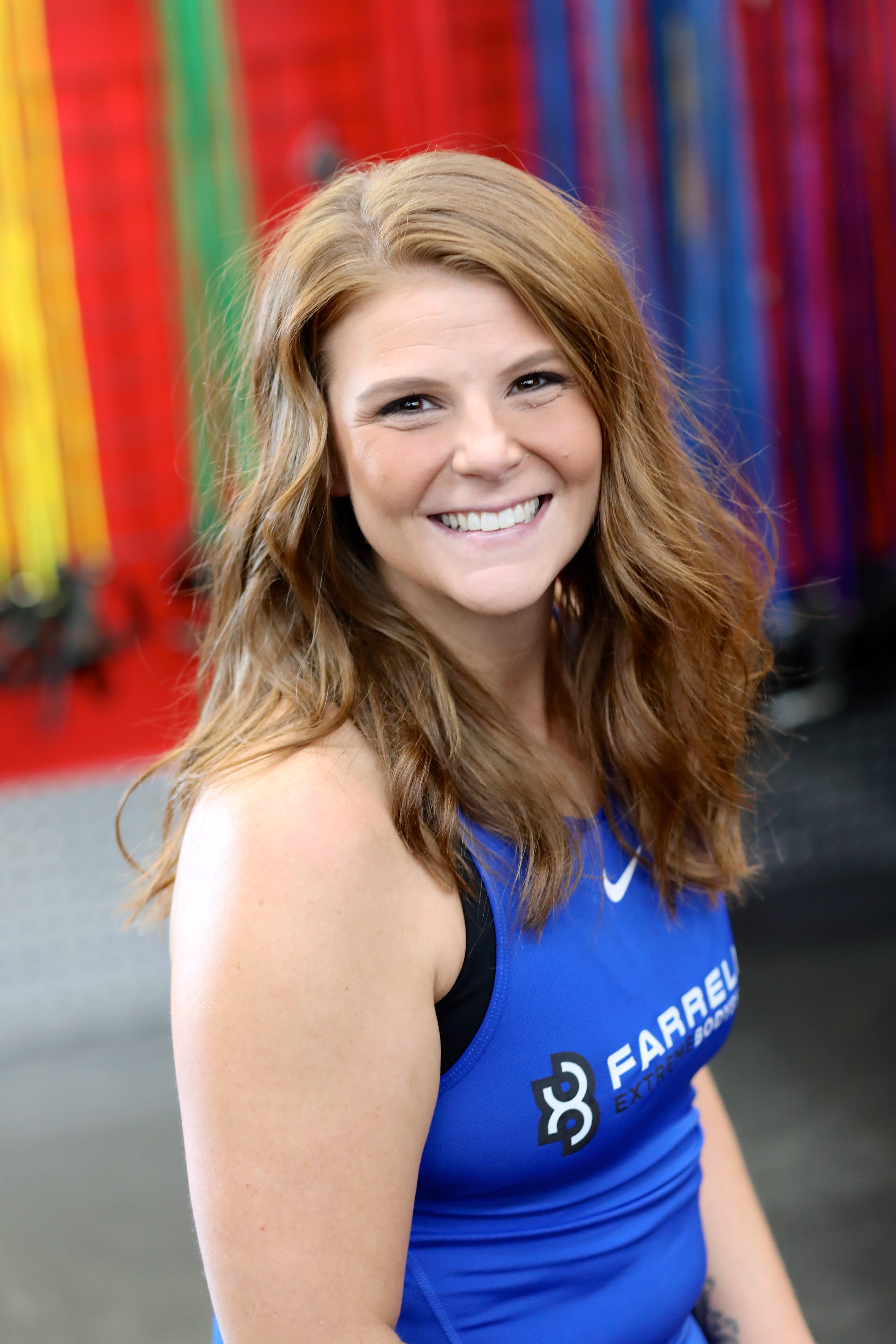 Amy Ebeling
I joined Farrell's in April of 2013. Terrified and excited at the same time, wondering what I had gotten myself into, I had fell in love with the program well with in the first couple weeks of my 10 weeks. I became a coach right after I completed my 10 weeks and shortly after that became an instructor. Before joining Farrell's I was not much of an active person. I was newly married and started to feel my body changing. My clothes were fitting tighter; I had little energy to do things. I hated the way I looked in pictures. I tired exercising and had joined a few gyms and did the home workouts, but I never had the motivation to keep going or the knowledge to do it myself.
Farrell's took that all away! I didn't have to think about it. I just went to class and did what the instructors told me to do. I looked forward to going to class everyday (yes, everyday). I completed my 10 weeks actually gaining 4lbs, however I lost 6 percent body fat and 1-2 inches in all areas. Not only that, I felt so much better! I had energy again, my cloths fit again, and I had learned so much about how to be active and how to keep a healthy diet. The Farrell's community is unlike any other. The workouts are made for everyone and will push you to the max as long and you put in the effort as well. Everyone is so supportive and motivating and will hold you accountable for your workouts. Most people will tell you that they don't like taking classes at gyms because they are embarrassed and feel like they are being watched and they feel judged. I can tell you that will not happen here!!! You will build relationships and make so many new friends.
As an instructor my favorite thing is being able to be apart of changing lives. I truly enjoy being able to guide others in health in fitness and help them to meet their goals. That is what Farrell's has done for me and I will never regret the day I stepped foot on the mats!